Destei creates designs for products.
Designs for dog people
Destei is especially focused on creating designs with fellow dog owners in mind. Find Destei's original dog breed specific illustrations on apparel, home decor products, mugs, bags and many more products.
You can also pamper your pup with Destei designed pet supplies including personalizable pet bowls, ID-tags, matching dog collars and leashes and more.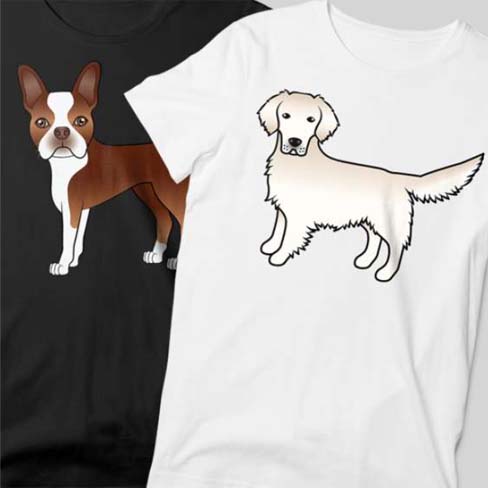 Destei designed products are available through these print on demand companies:
They will take care of everything related to your order.
Behind the brand
"Destei is a combination of my two passions; art and animals."
Hi, I'm Outi and I'm the designer, owner and creator behind all that is Destei graphic design. I love to create whether it is making actual artwork, writing articles, tinkering on websites, taking photos or doing interior design related projects. As a dog person I mostly enjoy drawing dog illustrations in cute cartoon style. I like the challenge of trying to capture the little details that make each breed look like they do starting from the shape of the dog's body to the colors of the coat.
When I'm not designing, you will most likely find me jogging or hiking with my own dogs as we explore the forests around us or stomp the trails of wetlands. I love what I do and I hope that my work can bring you even a sliver of the happiness I feel when I create it.
Thank you for visiting!