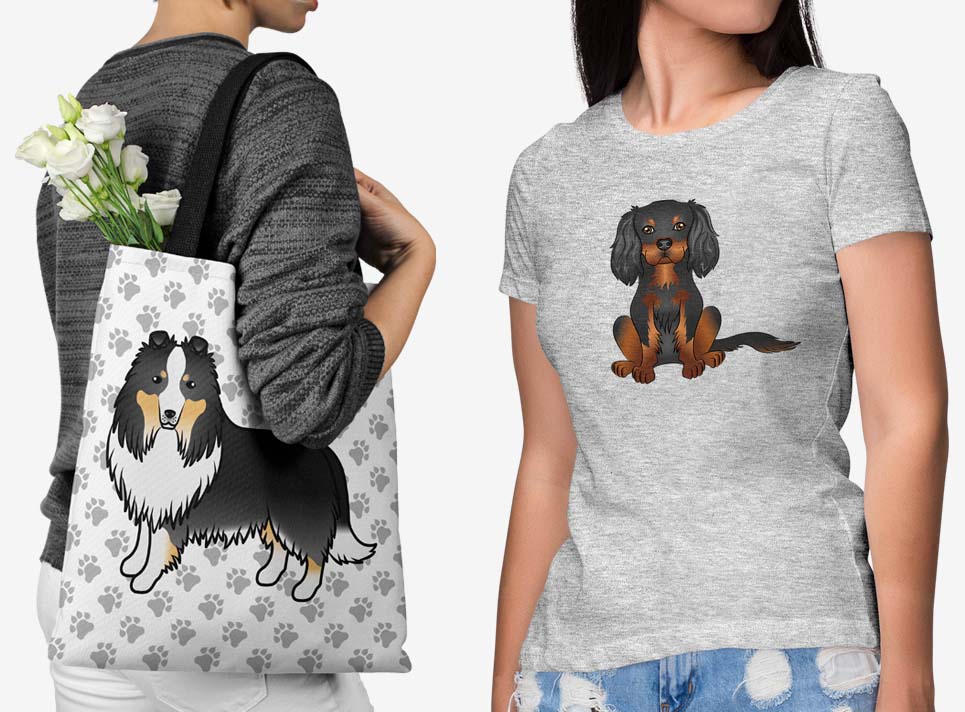 Shop dog breed art on products
Discover Destei's cute dog breed specific illustrations on apparel, home decor products, stationery, phone cases, pet supplies and many more products.
Perfect gift ideas for the dog lover in your life.
Designed by a dog person with fellow animal lovers in mind. Find your favorite dog breed illustrated in cute cartoon style and shop it on all kinds of products starting from T-shirts and hoodies to leggings, tote bags, phone cases, mugs, pet supplies and more. Whether you are looking for a cute dog design product for yourself or for that special someone in your life that you know adores dogs, welcome to browse around and make finds.
The links on this page will direct you to Destei's stores on Zazzle.com and Society6.com from where you can make a purchase. These companies take care of everything related to your order.
Have a design related question? Let's get in touch.