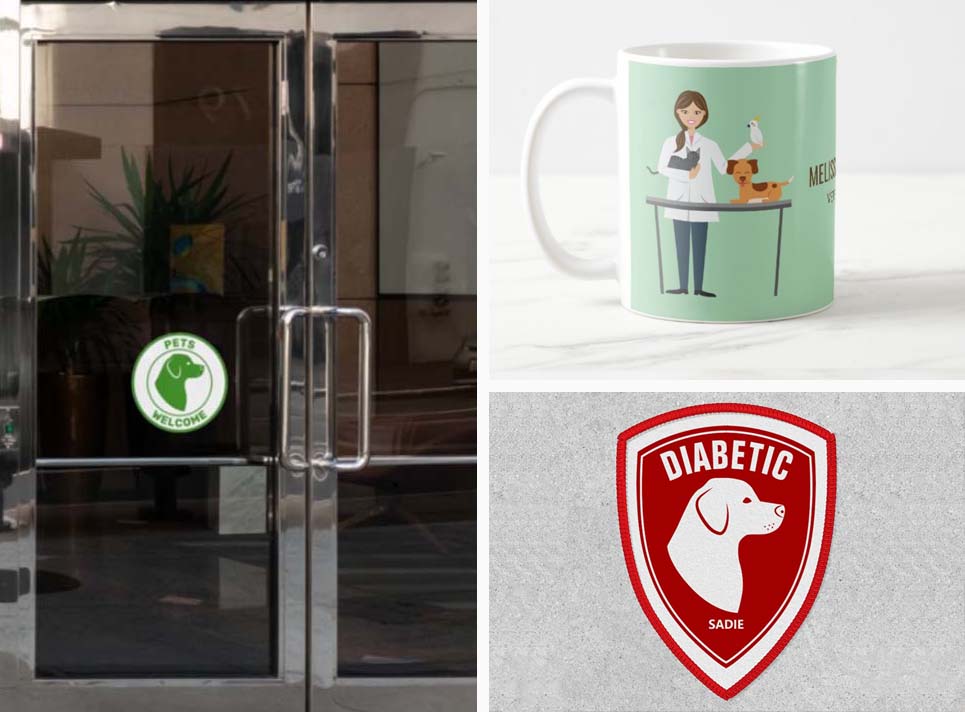 Destei designed products regarding living with pets
Discover everything from dog policy stickers and medical alert pet tags to promotional material for different kind of dog related jobs.
PET MEDICAL ALERT PRODUCTS
Spread the awareness and help the people around your pet know about his / her medical condition with the help of these Destei design medical alert products. Many of the products are personalizable with your pet's name or other info.
DOG JOBS - Business cards, flyers & more
DESTEI DESIGN PRODUCTS REGARDING LIVING WITH PETS
Pet lifestyle related products designed by Destei with fellow dog lovers and business owners in mind. Shop "dogs welcome" window clings, "no dog pooping allowed" stickers as well promotional products for veterinarians, dog walkers and other dog related jobs. Dog owners whose pets have a medical condition such as diabetes, epilepsy or food allergies can shop products that spread the awareness of their pet's circumstances.
The links on this page will direct you to Destei's store on Zazzle.com from where you can make a purchase. Zazzle takes care of everything related to your order.
Have a design related question? Let's get in touch.