As pet owners we often tend to include our pets into life's important moments. Dogs have been used as ring bearers at weddings and they get to join in on family photo shoots, for example. And it is no wonder, pets are family members after all. Include your pet into your Holiday decor this year with the help of these stylish pet theme wire ornaments by Foxblossom Co. on Zazzle.
I love how minimal yet stylish these products look. The product description reads that they are hand formed from heavy aluminum wire and that they will not rust or tarnish. What makes these products extra special is that you can personalize them with your pet's very own name. You get to choose the colors of the wires as well.
Besides using these wire ornaments in your festive decor, they could also be used as memorial for a lost pet or as a sign above your pet's sleeping nook or eating area. Just make sure your dog won't get access to the item and end up causing harm to himself. These beautiful ornaments also make lovely gift ideas for the pet owners in your life.
Disclaimer: Destei may receive referral commission, if you make a purchase from the links used in this post.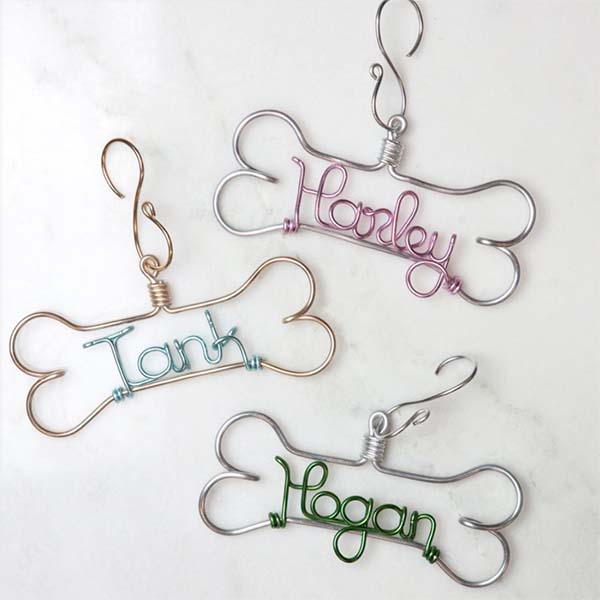 Adorable Wire Pet Name Dog Bone Christmas Ornament – Shop On Zazzle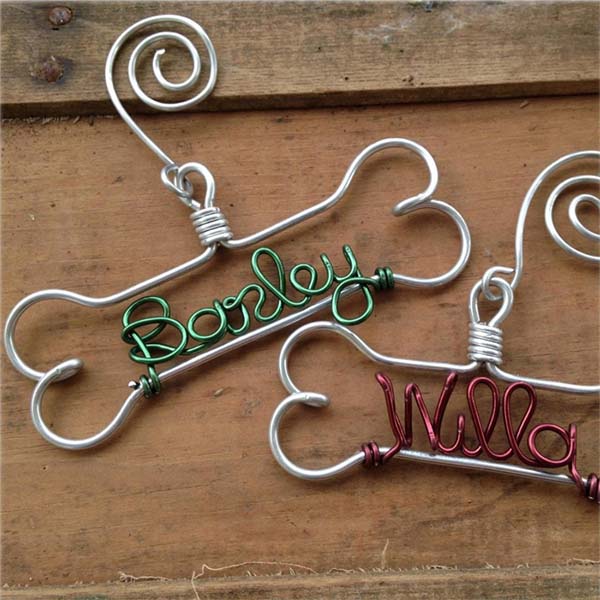 Colorful Holiday Wire Dog Bone Christmas Ornament – Shop On Zazzle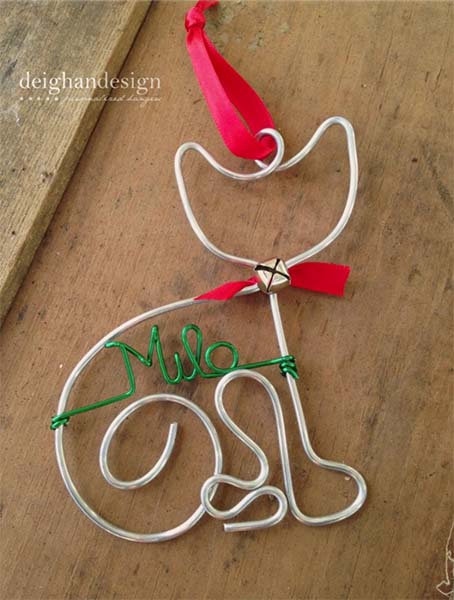 Adorable Cat Holiday Wire Christmas Ornament – Shop On Zazzle
Products and product images by Foxblossom Co. on Zazzle